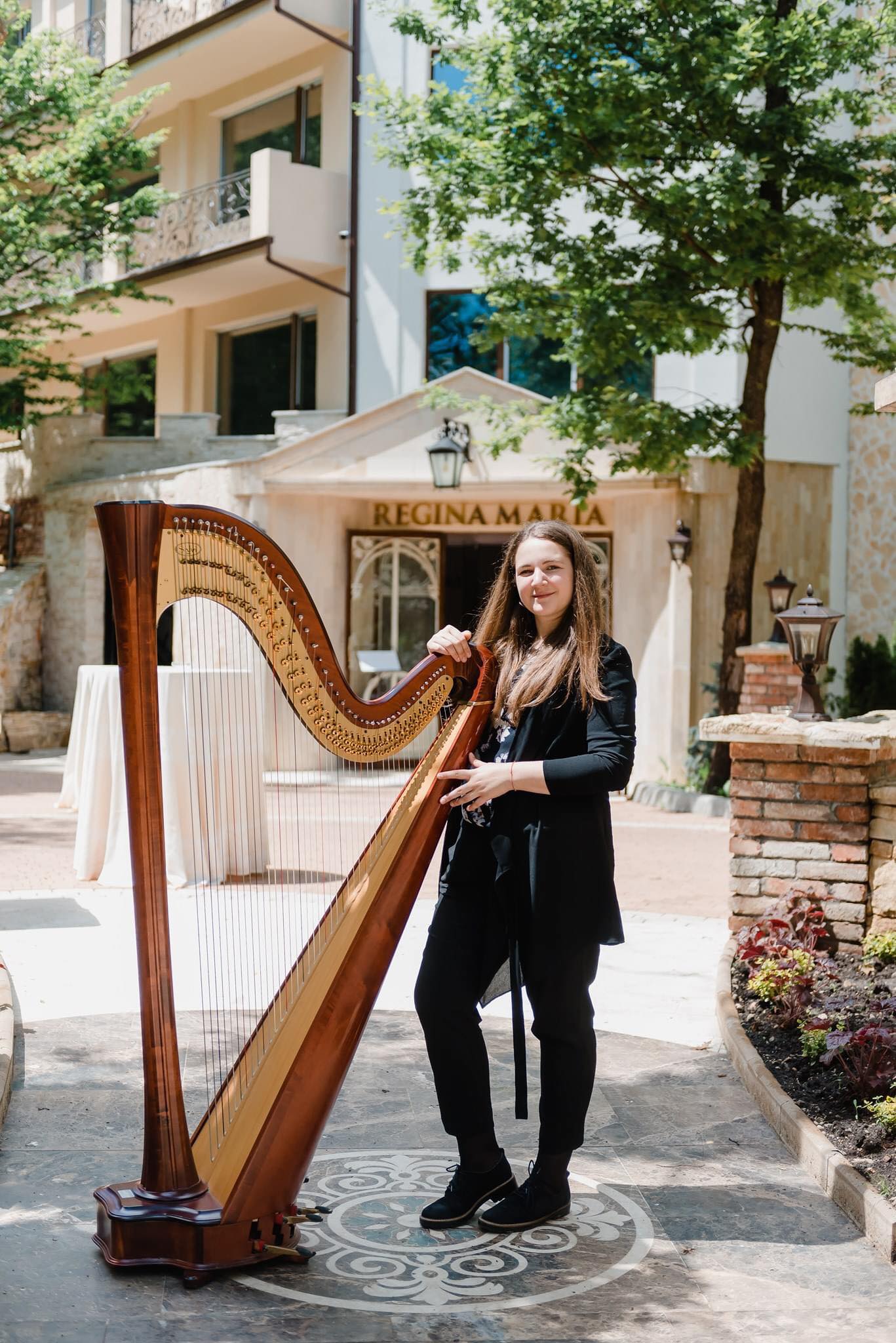 Ioana Catinca Muresan was born in Cluj Napoca, Romania. She started her piano studies when she was 5 years old and later, at 13 years old, she fell in love with harp after seeing it in orchestra concert. She began harp studies at  "Sigismund Toduta" College of Music from her home city.  In her first year of playing the harp she won 1st place at Young Talents National Competition and at National Contest of Music Interpretation.
During high school (2016-2020), she  has won 1st and 2nd places annually in "TimoteiPopovici" National Competition Sibiu, Romania.  In her last year of high school she was chosen as an orchestra player in Erasmus+ Educating The Next Generation of Orchestra Players in Tallinn, Estonia.
Currently, she is studying harp at "Gheorghe Dima" Academy of Music in Cluj Napoca. During her second year she received a full scholarship to study at Landeskonservatorium in Feldkirch, Austria.
During her school and college, she has worked with remarkable teachers like Marie Trottman(Switzerland), Viktor Hartobanu (Germany), Anna Loro (Italy), Ion Ivan Roncea (Romania), Delphine Constantin – Reznik (Sweden), Catherine Michel (France)